John Sedgwick
Marquetry and Inlay Restoration
Grimsby Ontario
Question: How do I know you can restore my antique?
I was introduced to Marquetry, in 1954 in England after receiving a hobby veneer kit as a Christmas present. From that time until now, Marquetry, or inlay as it is referred to by many people, has been my hobby; some would say my second career. This "hobby" has taken on a life of its own introducing me to the many highly talented craftsman and all aspects of fine furniture making.
Like any hobby it is necessary to be challenged, to this end I have tackled restoration projects that furniture refinishers were afraid to touch, many examples of which you can see in the gallery.
My other Career has been as the President of a Manufacturing company designing automated equipment. Although unrelated, the use of Autocad (Computer assisted Drawing) has assisted me in the reproduction of the many damaged Marquetry patterns I have managed to restore.
I am largely self-taught; however over many years I have gleaned from my contemporises many new and long since forgotten techniques used by other skilled craftsmen of times gone by.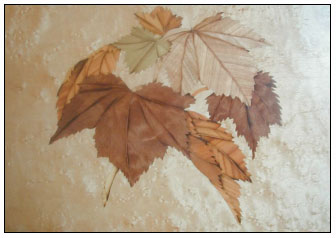 Marquetry restoration, by necessity has led me to furniture repair, refinishing techniques, such as French Polishing, wood carving, and turning as well as cabinet making. I am the past President of the Marquetry Society of Canada (www.marquetrysociety.ca), which I organized along with 7 others in 1983. My work has been exhibited at juried competitions in Canada, USA and the UK, earning many best of show and class awards. In addition I am the only, three-time winner of a "Best of Show Award" at the Upper Canada Wood Working Championship, held annually in Woodstock Ontario. I have contributed to two books authored by Bill Lincoln and written articles on Marquetry for wood working magazines. Other examples of my work can be seen on the Internet http://www.artmarquetry.com/gallery/jsedgwick/js.html or the Marquetry Society website, I have for many years given Marquetry/Parquetry courses at Lee Valley tools three Toronto stores, as well as taught summer courses at the Halliburton School of the Arts.